Who we are
We are an established partnership of international coaches and consultants that bring energy and passion to our work. We are senior professionals in Coaching, Business Transformation, Leadership Development and Organizational Change and are based in Europe, America and Asia. We bring extensive global experience in business and consulting roles across varied industries such as Pharma, IT, Finance, Manufacturing, Telecommunications, Consumer and Retail.
Our team brings a high level of personal commitment, customer service, and energy to every assignment.
Philip Atkinson
"The pace of change in multinational companies, agencies, and indeed life today has never been greater. Hive-Logic meets the needs of the Leaders in those organistations."
Leadership Experience
Building high performing leadership teams
Behaviour & mindset transformation
Agile transformation and cultural change
Lifesciences Experience
25 years global leadership success at Roche, Novartis, Sanofi, ReckittBenckiser and Medicus Communications Agency
Medical Affairs, Communications, Commercial, Finance, Sales, Training
Commitment to development
International Coaching Federation, Professional Certified Coach (ICF-PCC)
Leadership Circle Certified
AoEC Advanced Coaching Diploma
AoEC Practitioner Diploma (Teaching Faculty)
ICAgile Team Coach (Teaching Faculty)
Commits to regular Coaching Supervision and psychotherapy
Personal Information:
Philip is a father of 4 children and a beekeeper to a million bees. He is therefore no stranger to conflict or stinging feedback!
Ask him about the swarm of bees he had to rescue from the wing of a plane at Basel airport…
Philip lives in Alsace and works worldwide from his office in Basel.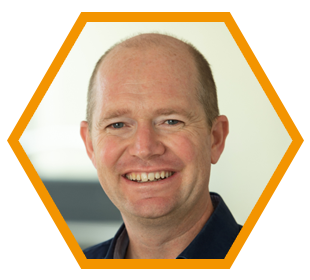 Jeff Bateman
Switzerland
Executive Coach and Experiential Meeting designer. I help leaders & teams to tell their story with a strong voice and develop executive presence.
Jeff is a keen mountaineer who has climbed peaks across the Alps and Himalaya and is fully aware of how a change in perspective / environment can impact performance.
Claudia Meury
Switzerland
Systemic coach and organizational development.
My passion is supporting people, teams and organizations in their transition towards a culture of collaboration and learning to be successful together and to live their purpose.
I love nature and believe that all is connected. So, I connect my own experience in personal growth, yoga, mindfulness, culture and community with many other things to live a fulfilled life and to support others to do so.
Tamara Tomsic
Switzerland
Leadership, Team & Agile coach
I am passionate about systemic organisational change and thrive when working with teams. I bring empathic and encouraging personality as a coach.
Mediterranean soul, love warmth and blue waters, appreciate wonderful connections and relationships and am in love with dogs.
Valerie Villiger-McNeill
Switzerland
Executive Coach and Organisational Development Consultant. I bring passion, depth and humour to my work in supporting individuals and teams to unleash their creative energy, potential and effectiveness.
Enjoy exploring ways to unleash my own creative energy through nature, travel, painting, music and journaling.
Mediterranean soul, love warmth and blue waters, appreciate wonderful connections and relationships and am in love with dogs.
Emma Lambert
Switzerland
Emma Lambert is a qualified nurse, teacher and coach who has held a number of leadership roles in learning, change management and transformation.
With an MBA in Leading Innovation and Change what motivates her is helping people be the best they can be and by default enabling organisations to succeed.
Virginia Molet
Spain
Executive & Team Coach. My coaching model is action-based, and the pillars are action, courage, and creativity in an environment of collaboration and fun.
Combining outdoor sports with yoga and mindfulness is what gives me balance. Spending time with my three kids gives me the greatest joy.
Dave Kesby
UK
Organisational coach – leaders, teams and organisational systems. Everyone deserves to be led well. I love working with both sides of that equation – live and transparently.
Scout Leader for special educational needs. I love playing the piano and orienteering – but not at the same time.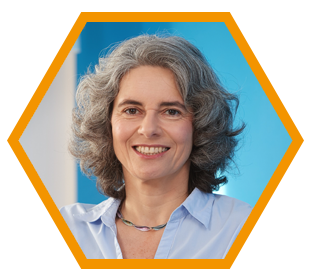 Anja Degen
Germany
Executive Coach & Thinking Partner for individuals and teams.Three words to describe me: open, empathic, analytical. Personal development is my passion.
Keen horse back rider, dog (and cat) owner, outdoor & nature person.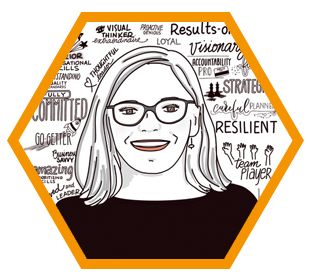 Silvie Marchisio
Switzerland
Visual Strategist. My purpose is to make work lovable. I am passionate about ideating experiences, strategies, creative facilitation frameworks, and change management projects that build and deliver in communication, collaboration, and innovation. Tools that enable teams and organizations to transform the way they work, change and evolve.
I love art, music, creativity, and a good conversation with friends over a tasty meal. Cooking, baking, and traveling are my passion.
Patrick Smits
Belgium
I assist executives and their teams in their journey through critical transitions to make them a success and avoid derailment.
I love walking the dogs or skiing the grand mountains as an outdoor enthusiast.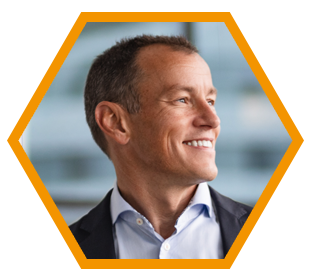 Pär Skoglund Finquist
Sweden
The pharmacist who has realized that people need a different "pill" to help us achieve the greatest of our human needs – to grow and develop. Coach, Leadership Circle Practitioner and an award-winning facilitator with long experience from leadership development and business transformation.
In order to be a strong father and live a "healthy life in motion" I am practising middle distance running and triathlon. I am also enjoying the silence of fishing and love to capture my insights from life with poems.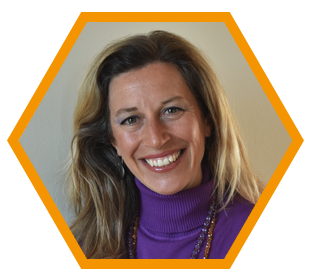 Marta Ghezzi
Italy
Leadership Accelerator and Coach. Working both with individuals and teams, through coaching, leadership assessment (using Leadership Circle Profile ™) and workshop facilitation. I support people in increasing their self-awareness, expressing their full potential and ultimately being more effective leaders, and having a greater impact on Society.
Very passionate traveller. I love discovering far-away places off the beaten track, as well as travelling shorter distances around Europe. Every time I can, I jump in my camping car with my family and fully enjoy the freedom of exploring without timetables or predefined plans.
Luz d'Ans
France
Luz supports individuals in their professional evolution and organizations in their transformation (Allianz, Nexans, Open Golf club, Accor, Pierre & Vacances, Lego). Her mission is to help leaders overcome the complexity of their role in large organizations. She supports them in unlocking their self-limitations to grow in their leadership role and resilience.
Luz d'Ans is a Peruvian and Belgian national who lived in various countries in South America and Asia. She is a certified neuroleadership coach and trainer as well as a Professor of Leadership and Group Dynamics at Sciences Po Paris and at the University of Economics in Strasbourg (France).